planner resistive touch screen
Product Description
Payment & Shipping Terms
Supply Capacity
Unit Price:
0.5~5.0 USD
Production Capacity:
50000 pcs per Month
Payment Terms:
L/C, T/T, WU
Packing:
paper carton(outer)...
Min. Order:
500 Set/Sets
Delivery Date:
10 days for...
Means of Transport:
Ocean, Air
Planar resistive touch screen
is different from the traditional resistive touch screen structurally. It adds a layer of panel material or a membrane switch on the surface of the traditional resistive touch screen, using optical glue to paste with the nether touch screen, so it can meet various quality and design requirements of different customers with its stylish appearance, novel design and mirror touch.
Applications:
Mobile communication products, PDA, PC, home appliances, industrial computers, information terminals, banking self-service systems, e-books, car navigation systems, industrial control equipment, tablet, game consoles and so on.
Along with its membrane switch, graphic overlay, and PCB assembly capabilities, Our graphics can also provide touch screens built to industry standard sizes. Touch screens (also known as HMI or Operator Interfaces) are normally delivered to customers as passive components - that is, without driver circuitry - but Graphics can certainly assist the client by recommending a suitable driver if needed. Touch screens and touch switches are available in 4-Wire, 5-Wire, and 8-Wire analog resistive technology, utilizing ITO (Indium Tin Oxide) top and bottom layers. Touch screen overlays are also available.
HMI — Touch Screen Operator Interface Options

4 Wire Resistive Touch Screens
Four-wire resistive touch screens are economical touch screens that include industrial-grade personal computers, portable electronic devices, consumer components, and remote controls.

5 Wire Resistive Touch Screens
5-wire resistive touch screens are very durable touch screens that are used in casino gaming machines, point-of-sale (POS) touch screen systems, voting units, and financial equipment.

8 Wire Resistive Touch Screens
Eight-wire resistive touch screens are extremely accurate; touch screen operator interfaces featuring 8-wire construction are found in factory automation equipment, harsh-environment systems and instrumentation systems.

Graphics will assist you with the selection of the right type of touch screen to meet your application. Contact us or Request a Quote for touch screens & operator interfaces.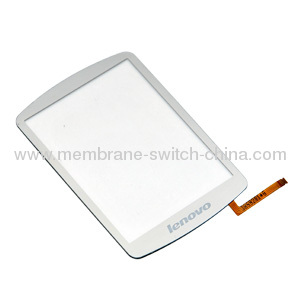 Category: Touch Screens